<!******************************************> <!******************************************> <!******************************************>
Artificial grass installation, rejuvenation and repairs
Hardcourt cleaning and respraying
High pressure cleaning
Block paving and Patios
Landscaping
<!******************************************>
Our Services
We are known for specialising in repair and rejunvation of Artifical Grass and All Weather Sports Surfaces.
However we also offer a range of services including Earth Moving and Landscaping, Turfing, Driveways, Paving and Patios.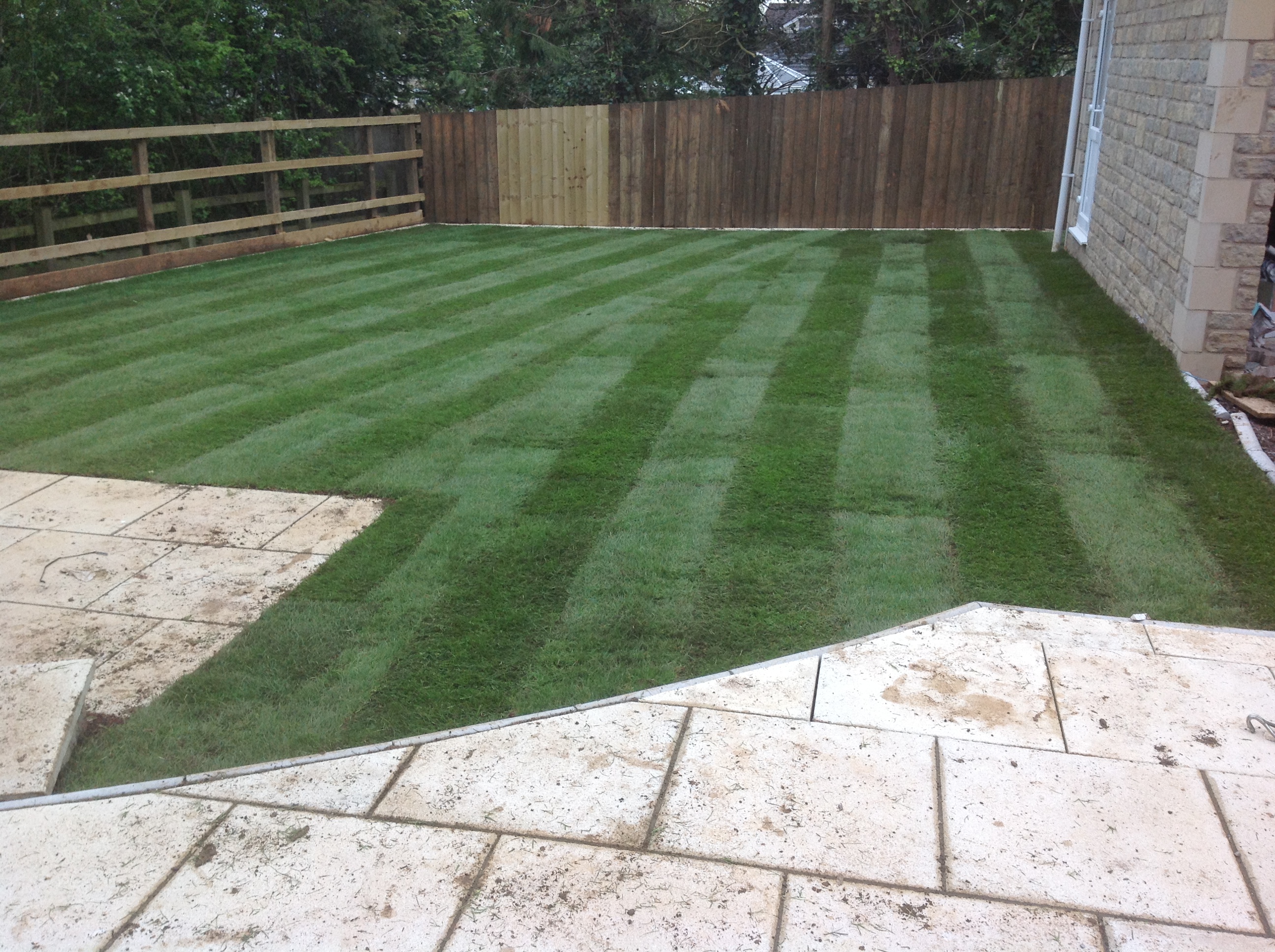 Maintenance programmes
We can provide a one-off service when required but would encourage you to consider a planned maintenance programme.
We provide complete or partial contracts of 1 to 3 years, where we can take complete responsibility for your sports surface or work alongside your existing programme.
Regular care substantially reduces overall costs. Please contact us for details
How frequently should my surface be serviced by Grass Valet?
It is our experience that most tennis courts whether private or clubs should serviced at least once a year; keeping the surface clean and maintaining correct sand levels results in a longer lasting investment.
Sand-filled hockey and multi-sport pitches equally benefit from regular planned maintenance; which is a combination of good in-house care and our specialized system.
We have found that pitches that we visit on a regular schedule are lasting longer and take less time to get back in prime condition thereby reducing cost and increasing life of the surface.
Apart from water-based hockey pitches and hard courts, which can be cleaned all year round, sand-filled and sand-dressed/obscured surfaces can only effectively be rejuvenated in dry conditions.
Our busy time is from spring to early autumn so forward planning and early booking is essential. This is particularly the case with schools during summer holidays when we receive the peak of our requests.
Other services
We also have petrol powered 3000psi washers and wheeled rotor arm washers for hard surfaces or powerbrush with jet bar.
We can supply and quote for blowers, generators, pressure washers, spinners, brushes, wheeled vacuum, etc.
Let us know what you need to get done and we can get the right equipment for you.
<!******************************************>
Rejuvenation treatments and equipment
Moss and algae removal.
GV 1000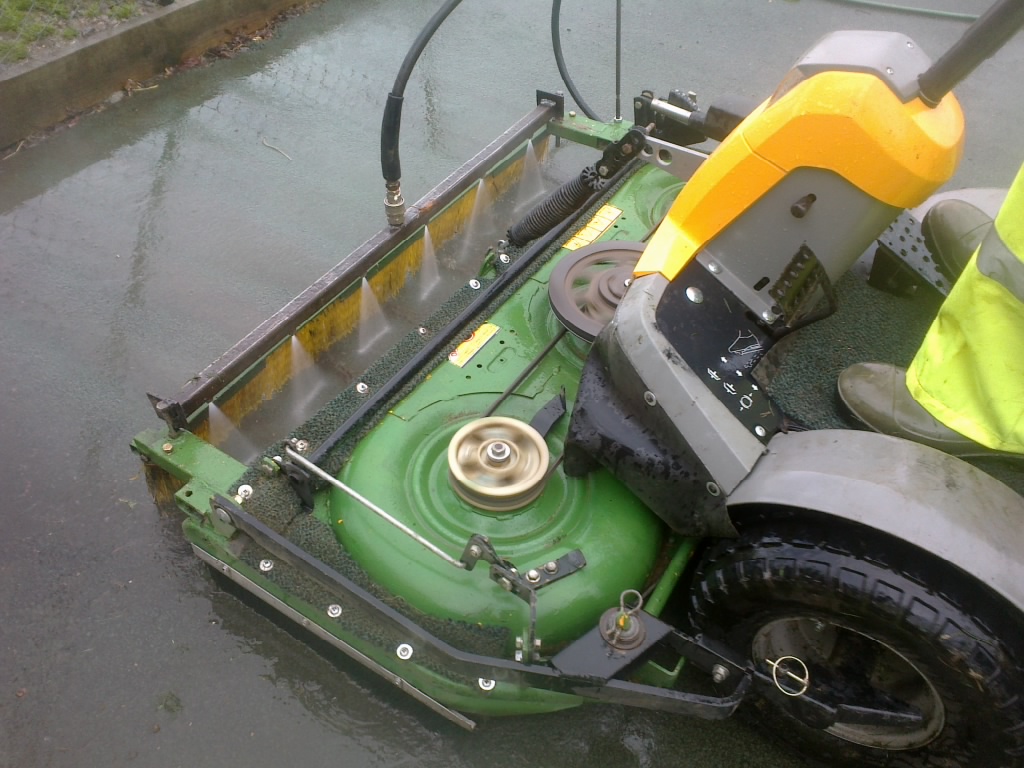 GV 1000 is front mounted on a pivot steer low pressure wheeled power unit. It has counter rotating brushes running on rollers, depth precision is controlled by an electric ram with the option of different synthetic brushes for different carpets or surfaces such as hardcourts.
This machine can be used for light brush or aggressive deep brush which will loosen and lift the deepest, most compacted infill. It can also be used to clean hard courts and is very effective on block paving. Being front mounted we can use it in conjunction with GV 2000 or a vacuum machine. Machine exclusive to Grass Valet.
Verti-Top
The Verti-Top is a specialist machine that lifts in-fill. Its brushes pass the dirty sand onto a shaking sieve where the large debris is passed to a bin for desposal.
Smaller dust and particles are extracted to a bag leaving the cleaned sand to be returned, substantially reducing replacement costs.
It is pulled behind GV 1000 or used in conjunction. Watch our video to see it in operation.
Here is an example of what we typically remove using the Verti-top.
Sand Levels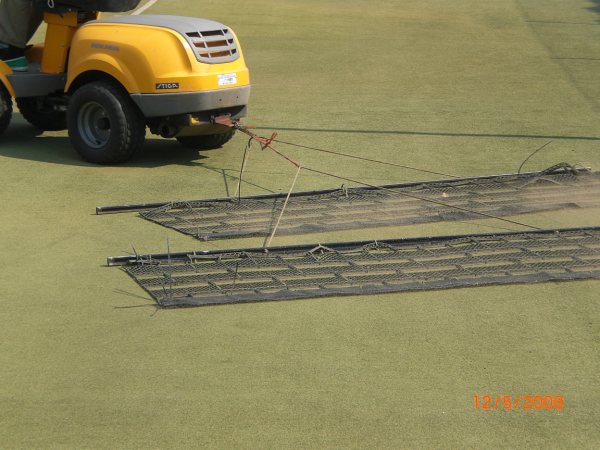 It is important to keep the correct sand level, too much will make the surface wear quicker, likewise if too little.
Often when the carpet becomes older (after eight or nine years) the length of the pile will shorten and in some cases it may become necessary to remove sand, we can do this quickly and competitively with the GV 2000.
GV 300
A small machine imported from Australia that has two counter rotating brushes for loosening hard areas in confined areas such as fixed goal mouths, cricket wickets, small play areas, etc.
GV 450
A front mounted high powered blower mainly used for blowing leaves or clearing sand from underneath kick boards.
Sand
Sand application is done with a large two wheeled spinner and hand held ones for smaller areas. We use Aussie sweep mats, plus our own design of brushes and rubber mats for leveling and redistributing sand.
We stock kiln dried sand and can quote for small or large quantities delivered from store.
Repairs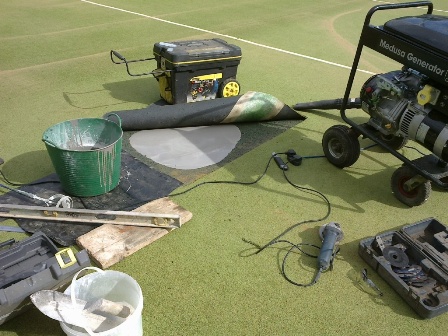 We can carry out seam repairs and replace worn carpet; fixing with glue and tape and, where required, sewing.

<!******************************************> <!******************************************> <!******************************************>

<! config scripts at end to improve load time >